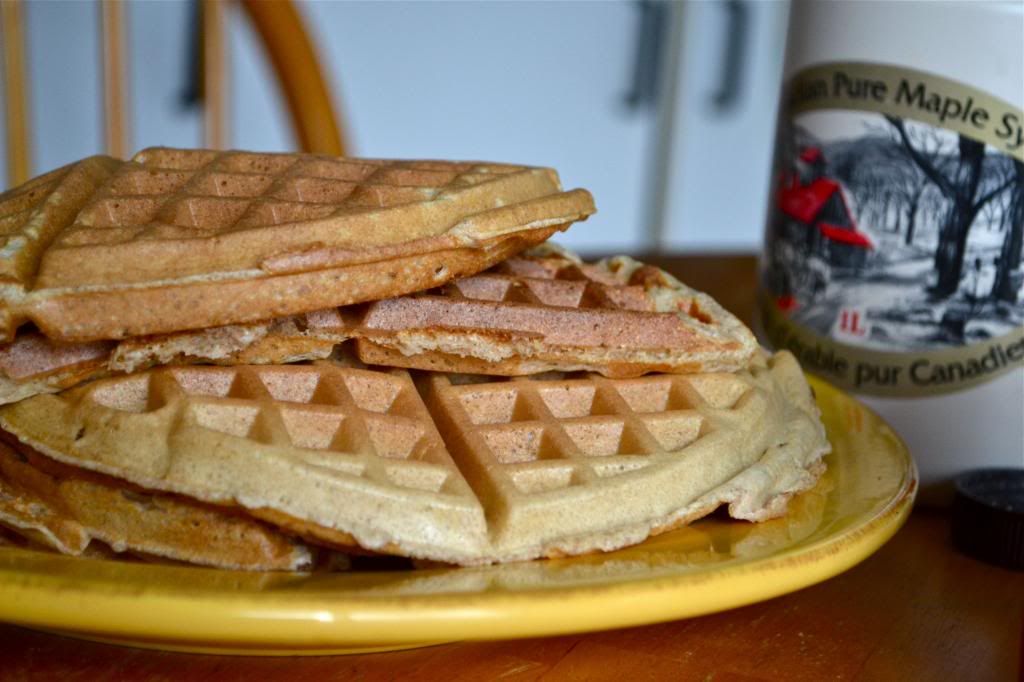 It's amazing how quickly we can forget things that we knew very well.
When it's summer I forget what it feels like to be cold. When it's winter I forget what it feels like to be warm.
I can forget where I've put my keys or glasses in a matter of seconds.
I can forget what my favourite blogs are over the course of one week - less time if it's been a busy week.
I often forget to bring strategic articles of clothing to work with me (I ride my bike most of the time and prefer to change my clothes rather than get my good work clothes dirty and/or wrecked) and have had to resort to keep these strategic pieces in my bag at all times. That's how many times I've forgotten.
There have been times when I've forgotten to eat.
Collectively, we forget almost everything.
We forget public policy.
We forget leaders both good and bad.
We forget history (a dangerous, dangerous way to exist) both the good and the bad - unless it's documented clearly for us in movie form of course.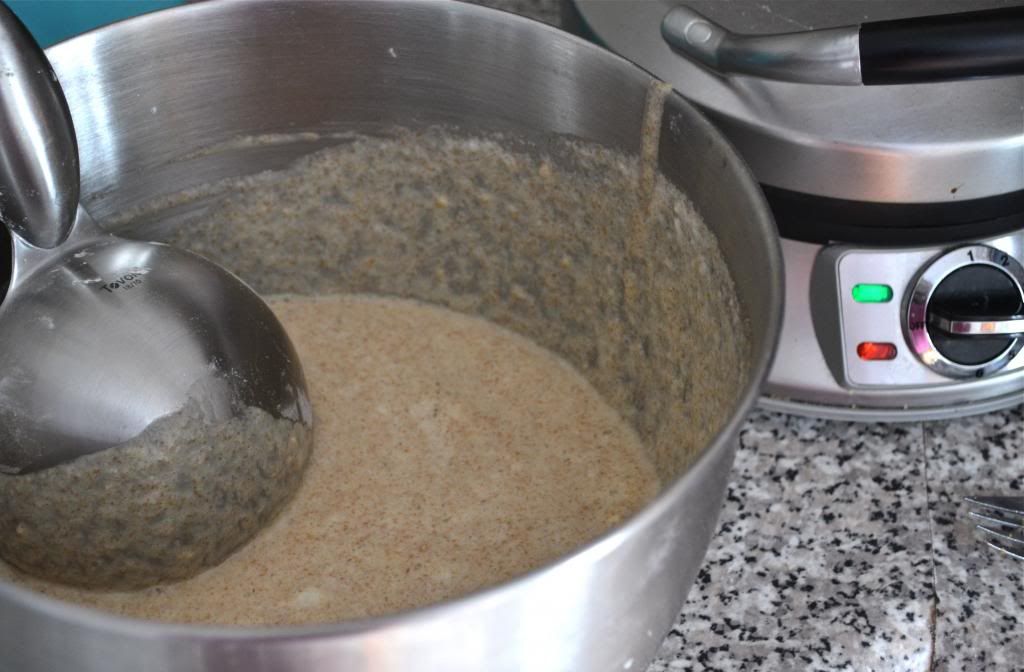 Recently, I realised that I'd forgotten about something very important.
My waffle maker.
I know that you were expecting me to come out with something a little more... weighty, serious. I might counter that two extremely happy, contented kids who think that their Mom is THE BEST can be a pretty weighty and serious matter. However, I will concede that it's a little trivial and self centred. However, if there is ever a time when you can allow yourself a little bit of the trivial and self centred, it's the weekend. Am I right?
I've been experimenting with grain flours over the past couple of months and have discovered that my organic food box will deliver locally grown and milled flour as well as it being available from 'Fresh from the Farm'. I've been taking full advantage of both offerings. These waffles turned out beautifully. No one suspected that they were 'whole wheat' either by taste or texture.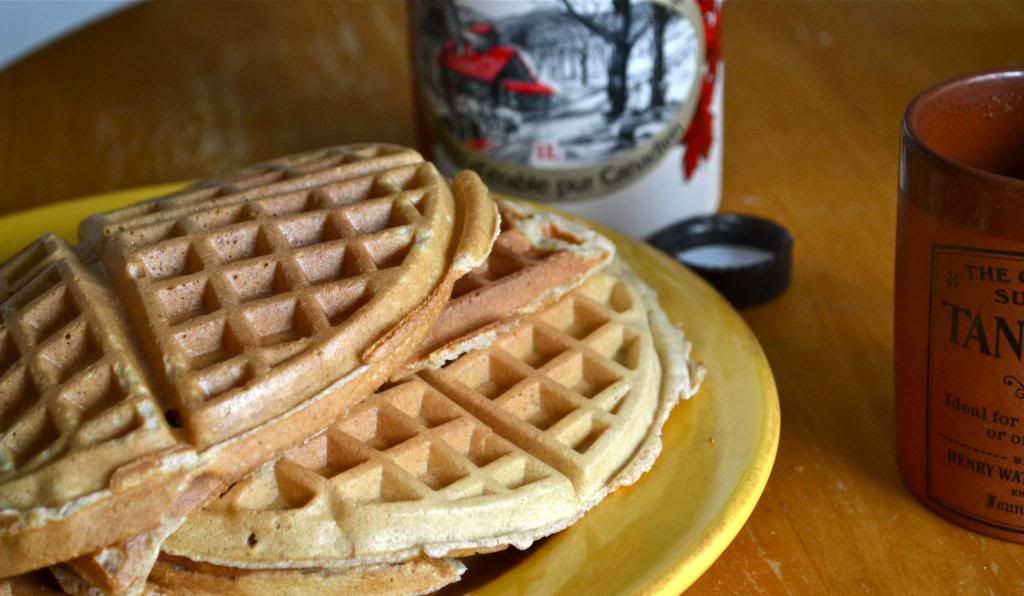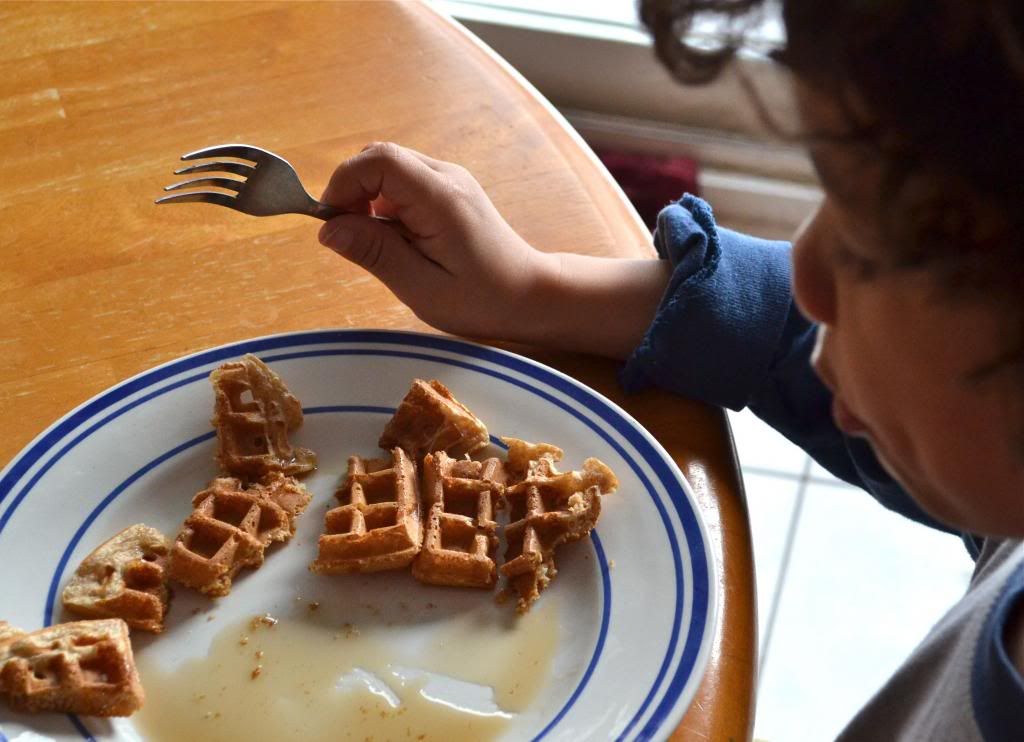 Multigrain Waffles
adapted from King Arthur Flour
makes between 10 and 12 med sized round waffles
1/2 cup whole wheat
1/2 cup spelt
1/4 cup rye
1/4 cup all purpose
3/4 tsp salt
2 tsp baking soda
1/2 tsp cinnamon
1/4 tsp nutmeg
1 1/2 cups warm milk
2 tbsp melted butter or oil
2 tbsp brown sugar
1 egg
2 egg whites

Combine all of the flours, the salt, baking soda, cinnamon and nutmeg. Mix together and set aside.
Whip the two egg whites until fluffy and forming soft peaks. Set aside.
Heat up the waffle iron.
Combine the warm milk, melted butter, brown sugar and egg together. Mix well. Add to the flour mixture and whisk until the flour is completely incorporated. Gently add in the whipped egg whites until they are fully mixed in.
Grease the waffle iron just a little and pour about 1/3 cup of the batter onto the waffle iron. Cook as per the manufacturers instructions. You might need to add a little more grease here and there. I found that these stuck a little as the cooking went on.
I went to my first professional basketball game this week and I was totally... BORED. It may have had something to do with the fact that I had been working my ass off for the entire day because we were the choir singing the national anthems at the games. It might have had something to do with me not sleeping well for a couple of nights prior to the game. It might also just be that I'm not into that kind of thing. The only game I seem to find any pleasure at all in watching is soccer (known as football by the rest of the world) and even that is pushing it.
It got me thinking about how bored I got watching baseball and even (dare I say it) hockey. The weird thing is that I do like sports. I even think of myself as somewhat athletic. So much so that I wonder if the current 'Me' went back to high school now 'Me' might consider trying out for volleyball or track or something. That's saying something. What I find when I'm watching a game from the stands of these huge arena's is that I am so far removed from the game itself, it's so far away, that I don't invest. I'm not connected to it at all. There are so many people watching and we're all so far away and it starts and stops so much and so many of us are moving around and talking and leaving to pee and going to buy junk food that I can't focus. There is the constant drone of the announcer and the lights flashing on the jumbotron. It's too much for me.
And then I don't know the game well and I certainly don't know the players. I'm out there at Centre Court for sound check with the players all warming up around us and watching our high school boys freaking out and thinking that this would probably be pretty meaningful if I had a clue who these guys were. It seemed funny to me. The highlight of the night was seeing that a well known Canadian actress was sitting court side (they gave her some flowers and a stuffed mascot toy - we could only see it on the jumbotron). Realising that this was the highlight for me pretty much sealed it. Yup - I'm not meant for this kind of stuff.
So if you were thinking about buying some season's tickets for a hockey/soccer/basketball/baseball team in the city you might want to reconsider. I'd be pretty happy that you thought of me and might feel a sense of obligation to attend some of those games just because you spent the money on me but I wouldn't enjoy it much. I really enjoyed the moment when D and I realised we just wanted to leave early and go home for a beer... which is exactly what we did.
This, of course, has nothing to do with the recipe that you will find below. That's because there is no cool story for this recipe. This recipe isn't really glamorous or cool. It's just good and kinda healthy because it's using cooked cauliflower in place of the flour. I don't know, maybe that is kinda cool.
Cauliflower Alfredo Sauce
adapted from '
cupcakes and kale
'
makes about 4 cups of sauce
3 1/2 cups cauliflower pieces
1 cup onion, sliced
4 med cloves garlic
1 can (about 1 cup) white beans, drained and rinsed
1 cup cream
3/4 cups milk
2 tsp salt
2 boullion cubes
1/2 tsp paprika
1/4 tsp nutmeg
1 tsp honey
1/2 - 3/4 cup parmesan cheese, grated
4 cups cooked pasta of choice (I used cooked penne)
4 cups veggies - I used greens (kale and chard mixture) - steamed until wilted or softened
3 slices of bacon (optional), diced
1 1/2 cups mushrooms, halved
1/3 cup walnuts, coarsely chopped
Bring a large, heavy bottomed pot to a boil with about 3/4 cup of water (approx). Add in the cauliflower pieces, turn the heat down to med/low and cover. Cook for about 15 - 20 minutes or until the cauliflower is softened and mashable. Drain and set aside.
In a large dutch oven or heavy bottomed pot heat about 3 tbsp of oil over medium heat. Add in the onion and cook for about 4 minutes. Add in the garlic and cook for about 3 minutes together. Add in the white beans. Turn the heat down to low.
Add the cauliflower, milk and stir well. Using a hand blender or pouring the whole thing into a regular blender, puree until the whole thing forms a sauce consistency. Making it as smooth and consistent as possible.
Add in the cream, salt, boullion, paprika, nutmeg, honey and parmesan. Mix until the parmesan has melted in. Check the tastes and adjust if necessary.
To make the casserole:
Heat a large frying pan over medium heat and add the bacon. Cook about two minutes or until just beginning to get brown. Add in the mushrooms (and the greens if you don't want to steam them) and cook for about 4 minutes.
Combine the cooked pasta with the bacon and veggie mixture. Toss to combine and pour into a large baking dish or serving bowl.
Pour the sauce over the pasta mixture and stir well.
Sprinkle with a little additional parmesan and the chopped walnuts.
serve.
4:00 PM | Labels: bacon, beans, brassica, chard, greens, main course, mushrooms, pasta, pork, sauce, vegetarian |   0 Comments  
I don't do martyr well. Oh sure, I play a good game. I'll sacrifice a lot for the sake of the kids. I don't look like your typical diva and I certainly don't act like one. I can tell you one thing though. I am stamping my foot on the ground and saying 'I want my hour back!'
I was reading t
his article
... again (!) and I've realized that what upsets me most isn't what I thought it would be. The whole calorie counting/exercise mania/to look gorgeous crap is what initially hit me. I tried the food restriction/calorie counting in my twenties which corresponded nicely with being desperately broke and not being able to generally afford things like meat, eggs and cheese in quantities of any significance. What I lived on I can't remember exactly but I have vague thoughts of beans and lots of them, toast, peanut butter (thank god for that one) and coffee. What it got me was a lot of malcontent, a size 2 and digestion problems. Glad that one's behind me.
The exercise, as you all know, is something that I'm religious about - one of the few things really. I don't do it to be skinny. I am a size 8 and proud. Why I exercise is simple. I feel wonderful, my health is off the charts (literally, as far as my insurance company is concerned) and I think better out there on my bike or on a run than I do at any other time in the day. It's my time. I don't do spa days (maybe spa hours but not days) to rejuvenate, I do a run.
So what finally made me mad when I read this article? You know, after all of these years of liberation, 'equality' and authority, we women are still working at a disadvantage all the time. We still bear the lion's share of work in the home (in most cases) whether or not we work outside of it. We still have children and carry a lot of the responsibilities that go along with kids. We still feel an incredible amount of pressure to look the part... well put together, of a certain size, doing all the right things. In other words rather than freeing ourselves over the last 50 years it feels more like a 'make work' project. I do want my hour back.
I don't want my hour back so that I can be told what I'm supposed to fill it with. I don't want my hour back so that I can watch reality tv on cable. I don't want my hour back so that I can wander around in a mall. I don't want my hour to go from being told to fill it with the Jane Fonda workout to being told to fill it with... anything. I want it to be my hour. And that's the martyr piece that I'm not good at. When I don't get some time - without restraint, without demands, without mental invasion - then I start to get antsy, panicky even claustrophobic. When I go from getting up in the morning to get ourselves and kids ready, to work, to gym, to home, to laundry, to clean, to cook, to read, to sleep then I start to feel lost in there. Today, I'm tired of feeling lost and I want to feel found. That's it - I'm finding myself.
Today I am eating chocolate cake - maybe even multiple pieces - and I'm going for a run - maybe even a long one - because today that's how I want to fill up MY hour.
Plain Old Chocolate Cake
adapted from
Alexandra's Kitchen
makes 1 8x8 inch square cake
1 1/2 oz semi-sweet or dark chocolate (not unsweetened), chopped
3/4 cup coffee, still warm
1 1/2 cups unbleached, all purpose flour
3/4 cups dark cocoa powder
1 tsp baking soda
1/2 tsp baking powder
1 tsp salt
1 egg + 2 egg whites (or two eggs)
1 1/2 cups sugar
1 vanilla pod seeds
1/4 cup + 2 tbsp melted butter or oil (coconut or veg)
1/4 cup + 2 tbsp buttermilk
Ganache icing: adapted from
Martha Stewart
makes enough when thickened to cover 1 square chocolate cake
3/4 cup cream
4 oz chopped dark chocolate, finely chopped
1/2 tsp salt
1/2 tsp espresso powder
2 - 4 tbsp sugar (depending on how sweet you like it)
Grease and flour a square 8x8 cake pan. Set aside.
Preheat oven to 300°F.
Combine the hot coffee and chopped chocolate together and set aside.
Combine the flour, cocoa powder, baking soda, baking powder and salt together. Sift and mix well. Set aside.
Whisk (or use a mixer) the eggs until lemon coloured and slightly frothy (about 1 1/2 minutes). Add the sugar and continue to whisk until frothy and thickening slightly. Add the melted butter and continue to whisk for about a minute. Add in the vanilla and the coffee/chocolate mixture and whisk until well mixed.
Add in the flour mixture and gently whisk until well mixed.
Slowly add in the buttermilk mixture and whisk until the batter is smooth.
Pour into the prepared pan and drop onto the floor or counter just to get out the air bubbles.
Bake for about 40 - 45 minutes or until a cake tester comes out clean.
Cool completely before removing from the pan.
To make ganache:
Bring the cream just to the boiling point in a heavy bottomed saucepan.
Remove from the heat and add in the chocolate and salt and stir until the chocolate is melted and the cream and chocolate have completely mixed together. Cool to room temperature (about 40 minutes), stirring regularly.
Whip using a hand mixer or whatever until it gets thick and spreadable (took me between 5 and 7 minutes)
Spread onto completely cooled cake.

Archivo del blog

About Me
St Michael's Choir School is celebrating it's 75th anniversary year of service to St Michael's Cathedral. Part of the school celebration is a trip to Italy where our boys from Grades 5 - 12 will be performing and celebrating Mass. This blog will be chronicling our adventures. Wanda Thorne is the Vocal Coach at St Michael's Choir School. Gerard Lewis is the Grade 7/8 Homeroom teacher at the Choir School.
View my complete profile

My Favourite Cookbooks
About Me
Wanda Thorne

St Michael's Choir School is celebrating it's 75th anniversary year of service to St Michael's Cathedral. Part of the school celebration is a trip to Italy where our boys from Grades 5 - 12 will be performing and celebrating Mass. This blog will be chronicling our adventures. Wanda Thorne is the Vocal Coach at St Michael's Choir School. Gerard Lewis is the Grade 7/8 Homeroom teacher at the Choir School.
View my complete profile

Pages