Long weekends are beautiful things no matter what. When the weather is gorgeous (relative to the time of year of course) and sunny and you've all survived another dark, snowy winter then the weekend is damn near perfect. We, in Toronto, are experiencing just such a weekend.
This is when you want to fit everything, absolutely everything into 96 hrs.
We are about to head to the valley for a long walk on the nature trail.
D and I have both done a nice, long run.
We would like to get to the bookstore and cafe later because it's wonderful to sit in a sunny spot and read.
The bike is finally going into the bike shop.
We are heading out to Bowmanville to spend a little Easter time with my parents.
I've already had a leisurely lunch with KT (and wish I could fit another one in for that matter). BTW, KT gave me a stupid awesome care package to take to Italy with me... THE best BFF ever. Stupid Awesome.
Kid #1 has baked for the Easter Parade Bake Sale.
We have an Easter Egg hunt...
And you get the idea.
This is a time when you can take time out of the regular routine and celebrate the new life of spring, the longer days, the warmer temperatures, the return of the 'evening' time, the goodbye's of mittens and scarves and the beginning of the push to empty out the freezer for the new harvest of vegetables and fruits. Hence this bar recipe to begin the freezer drain. I've still got dregs of everything and I'll be finding ways to sneak frozen whatever's into everything over the next little while. At the end of the day though, this isn't a half bad way to use them up. Not half bad at all.
Doesn't matter to me if you celebrate easter or not. It could be Passover, it could be Phagwa,
Holi
,
Higan, Nowruz
(already passed I think) or maybe
La Divina Pastora
. Whatever it's called, part of it will be about new life, change or new growth. It's beautiful here - Finally. Sun is out, green things are peaking out and poking through the earth hesitantly. A new season of life after the difficult season of dark. Make something special, get out and enjoy and be with people you love and who love you back.
Blueberry Lemon Crumble Bars
adapted from
Sparkling Ink
makes and 8x8 pan of bars
1 cup unbleached all purpose flour
1/2 cup whole wheat flour (pastry flour if you have it) or oat flour
1 tsp salt
1 tsp baking powder
1/2 cup sugar
1/2 cup brown sugar
8 oz unsalted butter, cold and cubed
1 egg + 2 egg whites (you could just use 2 eggs if you don't want to use just egg whites)
2 1/2 cups blueberries (frozen or fresh)
zest and juice of 1 lemon
1/2 cup sugar
4 tbsp corn starch
Preheat oven to 375°F. Line a 8x8 inch baking pan with parchment. Set aside.
Combine both of the flours, salt, baking powder, sugar, brown sugar and the cubed butter. Cut the butter into the flour mixture until it's a crumbly texture (should look like pebbles). Add in the egg and mix in well.
Take about half of the mixture and press into the bottom of the pan to about a half inch.
Combine the blueberries, lemon zest and juice together until mixed. Add the sugar and cornstarch and mix.
Pour the blueberry mixture over the pressed down crust.
Use the rest of the flour mixture and sprinkle over the blueberries but don't press it in.
Bake for about 45 minutes or until the topping is just beginning to turn golden.
Cool for about 15 minutes before cutting.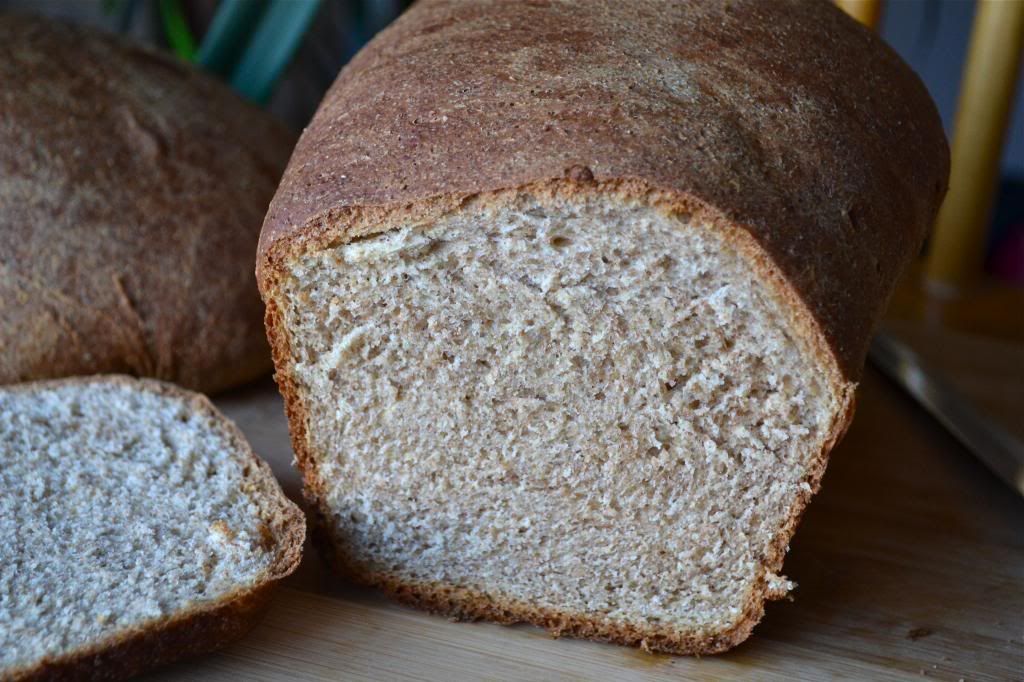 Let me preface everything I'm about to list off here by saying that this bread really and truly does not need to be sprinkled with a post of the kind of potential fluff that's about to hit you between the eyes. Nope. Not at all.
I found this bread recipe while leafing through the pages of 'Nourishing Traditions' and dreaming about making sour dough bread - which will (I hereby solemnly vow) be my next project where things bread are concerned. The recipe looked like it was one step away from sour dough by literally letting the flour/butter/buttermilk mixture sour for about 24 hrs before adding yeast and all that stuff. You don't get the sourdough feeling for sure but you do get a damn fine loaf of bread. FYI - the buttermilk is essential. Don't skimp.
So. You and your partner have been planning to do this for a while but you haven't quite plucked up the courage to bite the bullet? This
pizza deal
may just tip the balance for you.
A very
serious study and subsequent conversation
around convenience food saving time... or not. FYI the convenience food in question here is not of the chips and lucky charms variety but rather the stuff that we use to help us prepare our dinner stuff. And yeah, it doesn't actually save us time. If you stick to the chips and lucky charms though, turns out that you will still save time.
The sweet potatoes in my pantry have petitioned to be turned into
this quiche crust
. I will oblige.
Our Prime Minister is
really into Pandas
. Super Bad. Serious Panda Thing.
If you want to check out my adventures in Italy (along with the adventures of 250 grade 5 - 12 boys) then check things
out here
. P.S. I will not be on a red Vespa.
I have no link for this but can I just tell you that the crossing-guard lady who cheers me on and wishes me a safe ride everyday as I'm riding through Regent Park is an inspiration and sometimes her encouragement brings a tear to my eye.
I want to read
this book
soooo hard right now.
Even though we are just peaking at Spring through the door that's only cracked open, there may be some of you out there who are still pining for the glory that was Christmas 2012. Let
Christopher Lee
(Saruman/Willie Wonka's Dad - among other roles) help you through. Take a listen to '
The Little Drummer Boy
'. Go ahead... listen to 'Silent Night' too... you know you wanna.
Whole Wheat, Slightly Soured, Yeasted Bread
adapted from '
Nourishing Traditions
'
makes 2 loaves
1 1/2 cups spelt flour
2 1/2 cups whole wheat/red fife flour
1 - 1 1/2 cups buttermilk, warm
1/2 cup butter
1/4 cup water, warm
2 1/4 tsp yeast
2 tbsp honey or brown sugar
4 tbsp honey or brown sugar
2 1/2 tsp salt (preferably sea or kosher salt)
1/2 tsp baking soda
1 cup unbleached, all purpose flour
Combine the spelt and whole wheat flour. Add the butter and 1 cup of the buttermilk. Mix well and add the rest of the buttermilk in order for the mixture to form a cohesive dough ball. Put the dough ball in a bowl and cover with a clean kitchen towel. Place in a warm, draft free spot for 12 - 24 hours.
12 - 24 hrs later:
Combine the warm water, yeast and 2 tbsp of honey or brown sugar together and set aside in a warm, draft free spot to proof (get bubbly and yeasty smelling) for about 10 minutes. Once you know that the yeast mixture is good then add the remaining honey or brown sugar, salt, baking soda and unbleached, all purpose flour. Mix and divide in half.
Divide the whole wheat flour mixture in half and add to half of the yeast mixture. Do the same with the other half of both. Keeping the dough balls divided begin to knead each for about 4 - 5 minutes or until the yeast mixture has mixed thoroughly into the whole wheat mixture. Once both dough balls have been kneaded then combine them and knead for another 5 minutes or so. The dough should be silky and smooth. Place the dough into a buttered stainless steel or glass bowl (make sure that both sides of the dough have some grease on them), cover with a clean cloth set in a warm, draft free spot to rise for 1 1/2 - 2 hrs or until about doubled in size.
Butter or grease two small loaf pans or cookie sheets if you want to make two round loaves.
Turn the dough onto a flat surface and divide in half.
Shape each into either a log or a round ball. Grease the top of each and place either in the loaf pans or on the cookie sheets. Cover with a clean cloth and place in a warm, draft free spot to rise for another 1 - 2 hrs or until doubled in size.
Preheat oven to 350°F.
Bake for about 30 minutes or until the crust is hard, golden and sounds hollow when you knock on it.
Cool completely before slicing.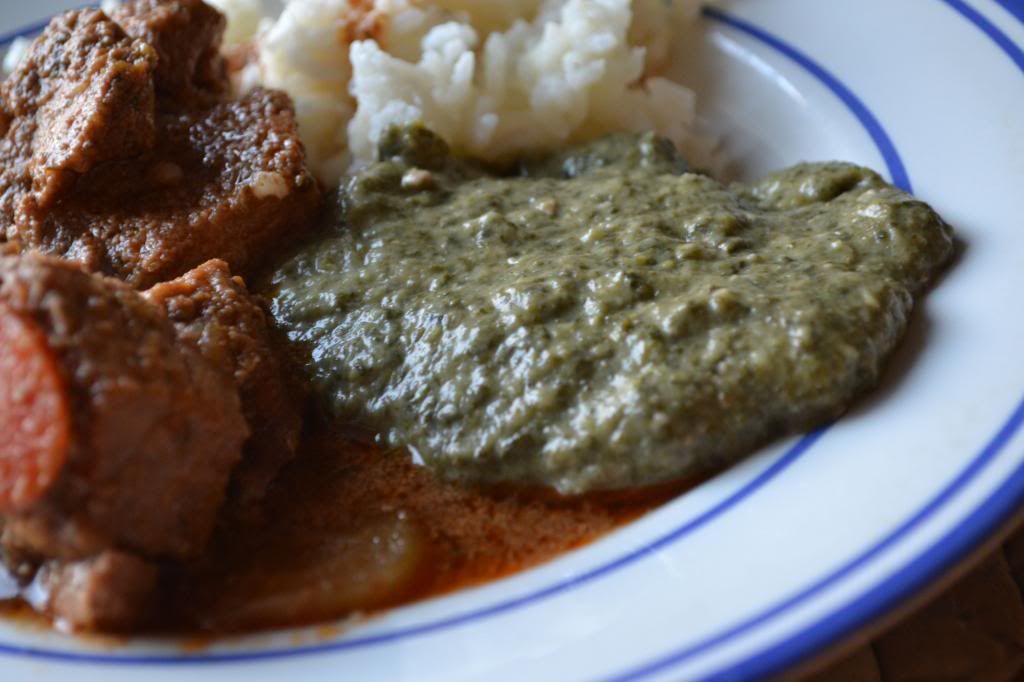 Having just had a week off I've been wrestling with this nagging issue in my mind. I found myself, throughout the week, hard pressed for energy to think of something to do that didn't involve getting to a store to pick up things that the kids were needing or plunking myself in front of a screen. Sure, I can chock it up to exhaustion. I can blame the crappy, cold weather and lack of sun. Suffice it to say that it was all I could do to keep up a reasonable yoga and running schedule throughout the week and plan one other thing in the day.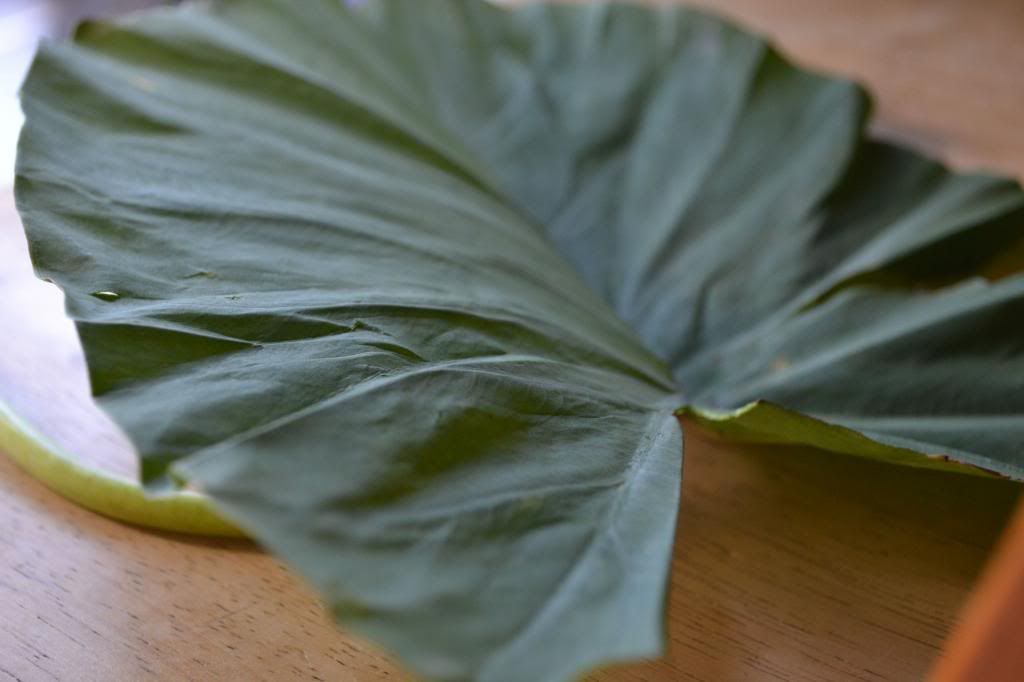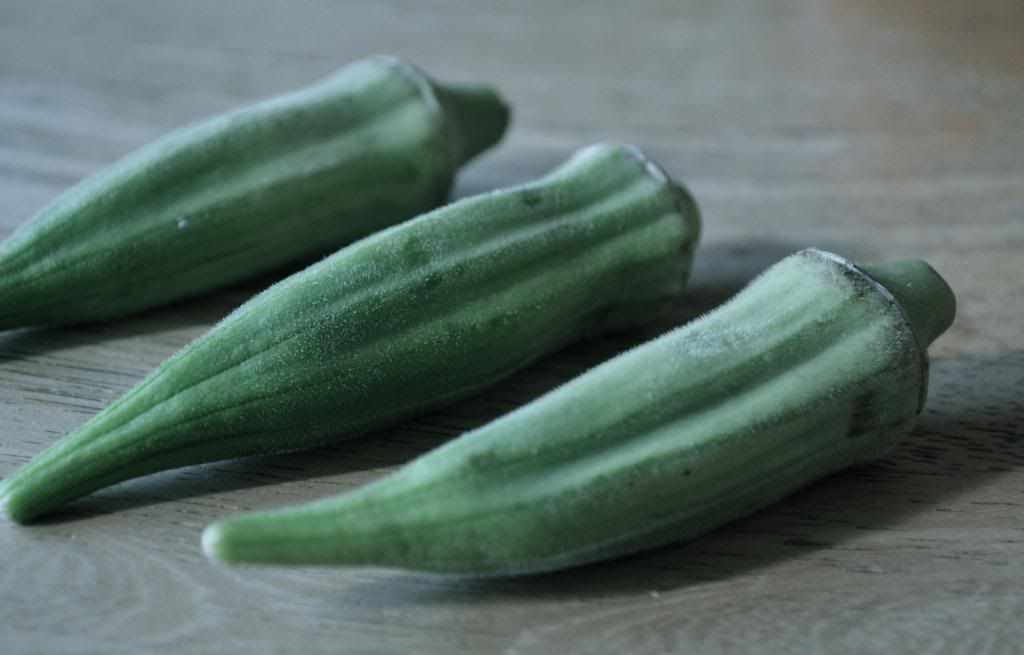 Thank goodness for
this book
which I've been devouring (although I have to slow myself down sometimes to really take it in). I'm not just pushing the book because the author is Canadian but because he's also kick-ass deep. Throughout the week I was reading his chapter on the image and the power of the image. J.R.S. went succinctly through a look at western religious art and the transformations that it went through up to about DaVinci when the 3D reality kicked in. He talks about how artists were looking for the moment of epiphany when that reality was created... except the epiphany didn't quite happen. The paradigm didn't shift epically like they thought it would. And then the still photo was invented and that kind of kicked paintings butt. A perfect image of whatever it was the photographer wanted to capture. Further still was the moving picture. But something happened in all of that 'reality' and along the way the reality of the photo and the moving picture wasn't reality at all. It was illusion. It was set up. It was doctored. Now, we live by the moving picture. It informs us in every way about ourselves - our looks, our expectations, our beliefs. J.R. Saul even goes as far to say that tv is our new religion. It's the one thing that we do, in the western world at least, ritualistically and en masse. Except it's all staged.
It got me thinking a lot about how much screen I take in. It got me thinking about how much I see people talking about tv shows on FB, on their blogs or in everyday conversation. It's how we talk about it too.
'I've got to make sure I catch the new episode of...'
'I can't believe what they just wrote into that story line...'
'I can't stand that character'
'My PVR only records 2 shows at a time. How am I going to catch everything'
I don't have either cable or satellite. The channels we get come through our rooftop antenna. I don't miss cable. I don't think that I've ever even considered getting it again and that was about 5 years ago. But I still watch my fair share of shows and it's still crap. It's still written in this stilted, formulaic manner. It's still played by actors who must look a certain way for everything to work. It still wraps up into a neat little package that leaves you with a feeling of satisfaction but the desire to experience the same banal comfort next week. Reality tv... worse. News.... the worst.
I'm going to work toward becoming more aware of what's in front of me all the time. I'm not going to say 'that's it - I'm cutting it out' because that's not just unrealistic, it's unsustainable. I think that the key is awareness.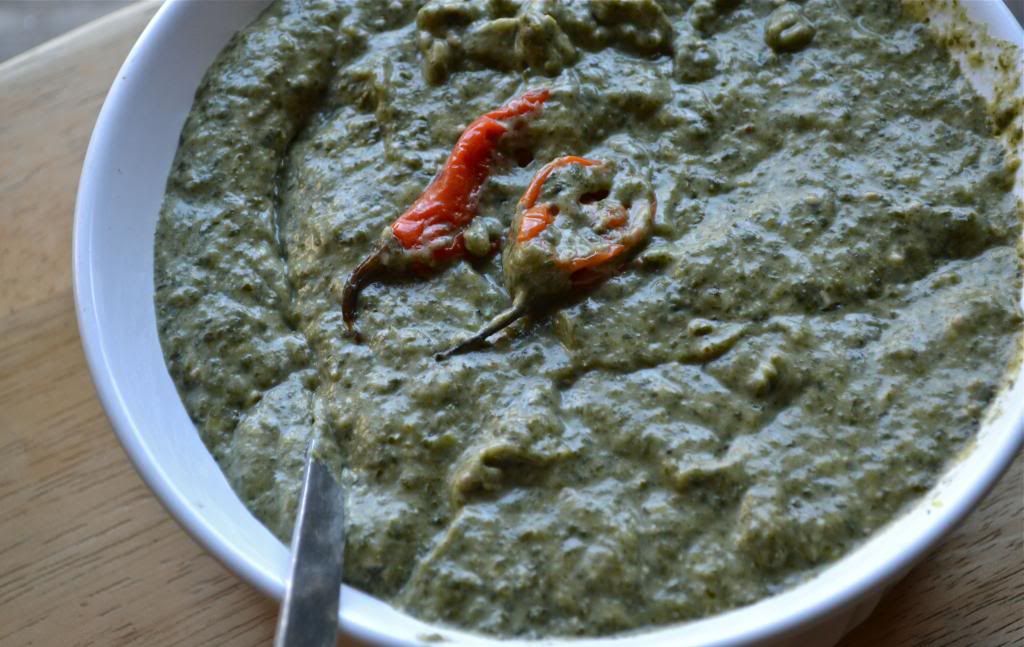 During my week off I also decided to get serious about varying my cooking again. It's so easy to get in ruts. My ruts include cream, parmesan cheese, greens and pasta. That's ain't half bad. There is, however, only so much of that one family can take. I made some Trini Stewed Pork and this is the stuff that we made with it. Callaloo looks kinda gross and goopy but once you put it in your mouth you realize you haven't yet lived until that very moment. It's amazing, beautiful stuff. It's also good for you and if you can't find Dasheen leaf you can always try substituting with spinach. You will get quite a different taste so you might have to adjust a bit but it's still absolutely worth it.
Trini Callaloo
adapted from 'Naparima Girls High School Cookbook'
makes about 4 cups of callaloo
1 onion, diced
3 cloves garlic, crushed
2 - 2 1/2 cups okra (okro) coarsely chopped
4 - 4 1/2 cups dasheen, leaf and stems coarsely chopped (you can use spinach in a pinch)
4 slices bacon, diced (or salt pork or pork belly)
2 tbsp butter or lard
1 can (about 2 cups) coconut milk - not the 'light' stuff
1 cup boiling water
2 scotch bonnet peppers to throw on the top
salt to taste
Heat a heavy bottomed dutch oven over medium heat.
Add in the butter or lard and throw in the onion, garlic and bacon. Cook only for a couple of minutes.
Add in the okra and dasheen. Cook for another couple of minutes
Turn the heat to low and add the coconut milk and boiling water. Stir well.
Before covering place the two peppers gently on top of the greens but don't mix in.
Cover and cook together for about 25 - 30 minutes or until everything is soft.
Remove the two peppers.
Use an immersion blender to blend everything into a sticky sauce mixture.
Check the taste and add a little more salt and pepper sauce if needed.

Archivo del blog

About Me
St Michael's Choir School is celebrating it's 75th anniversary year of service to St Michael's Cathedral. Part of the school celebration is a trip to Italy where our boys from Grades 5 - 12 will be performing and celebrating Mass. This blog will be chronicling our adventures. Wanda Thorne is the Vocal Coach at St Michael's Choir School. Gerard Lewis is the Grade 7/8 Homeroom teacher at the Choir School.
View my complete profile

My Favourite Cookbooks
About Me
Wanda Thorne

St Michael's Choir School is celebrating it's 75th anniversary year of service to St Michael's Cathedral. Part of the school celebration is a trip to Italy where our boys from Grades 5 - 12 will be performing and celebrating Mass. This blog will be chronicling our adventures. Wanda Thorne is the Vocal Coach at St Michael's Choir School. Gerard Lewis is the Grade 7/8 Homeroom teacher at the Choir School.
View my complete profile

Pages